I was thrilled to be able to review this special 10th Anniversary edition of 'How To Catch A Star' by Oliver Jeffers. As a teacher it's a book I've enjoyed sharing with children. As a mummy I look forward to the times Eliot and I will read it together.
When it arrived I was like a child on Christmas day opening a present! Excited mumma! In the Pack I received some lovely goodies including resources that will keep the kids busy, such as dot-to-dot and even making a mobile! I also have a second copy of the book to giveaway to one of you!
If you're not familiar with the story, it's definitely one for the home library. It is a beautiful children's book. The illustrations are unique, and alone draw in the reader. The story itself is adorable and highlights the magic of a child's imagination. I won't say anymore, as I don't want to spoil it for those of you who haven't read it! If you haven't, you must! 'A modern classic' it certainly is!
This 10th Anniversary Edition is in hardback, perfect for the wear and tear of reading years to come! It begins with a letter from the author himself, Oliver Jeffers. He explains how his debut story came about, from a 'single drawing' inspired by his surroundings.
'
I was sitting on the pier of a fish market eating cheap shrimp and counting the starfish around the poles. I caught the reflection of an early evening star in the water below'.
It's an inspiring note for any budding authors, writing and illustrating was not always what Oliver
Jeffers planned on doing but 'it found' him. After a year of working on the book he sent it off to various publishers and the very next day he received a call from Harper Collins saying they would
like to publish it...amazing!
Eliot read the book with daddy. He was keen to get his hands on it and help turning the pages. I can't wait to share it with him as he grows and understands a bit more.
I'm hoping I will be able to plan a unit of English work using the book when I return to work. If I can't then I'll most certainly be reading the story and sharing the resources in the class!
This special 10th Anniversary edition is available from 27th March
click here to order!
I'm excited to be able to host a competition for this special 10th Anniversary edition. Simply enter via the Rafflecopter. UK entries only. All entries will be verified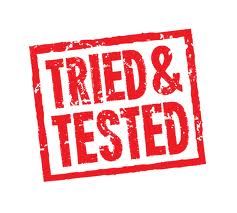 a Rafflecopter giveaway